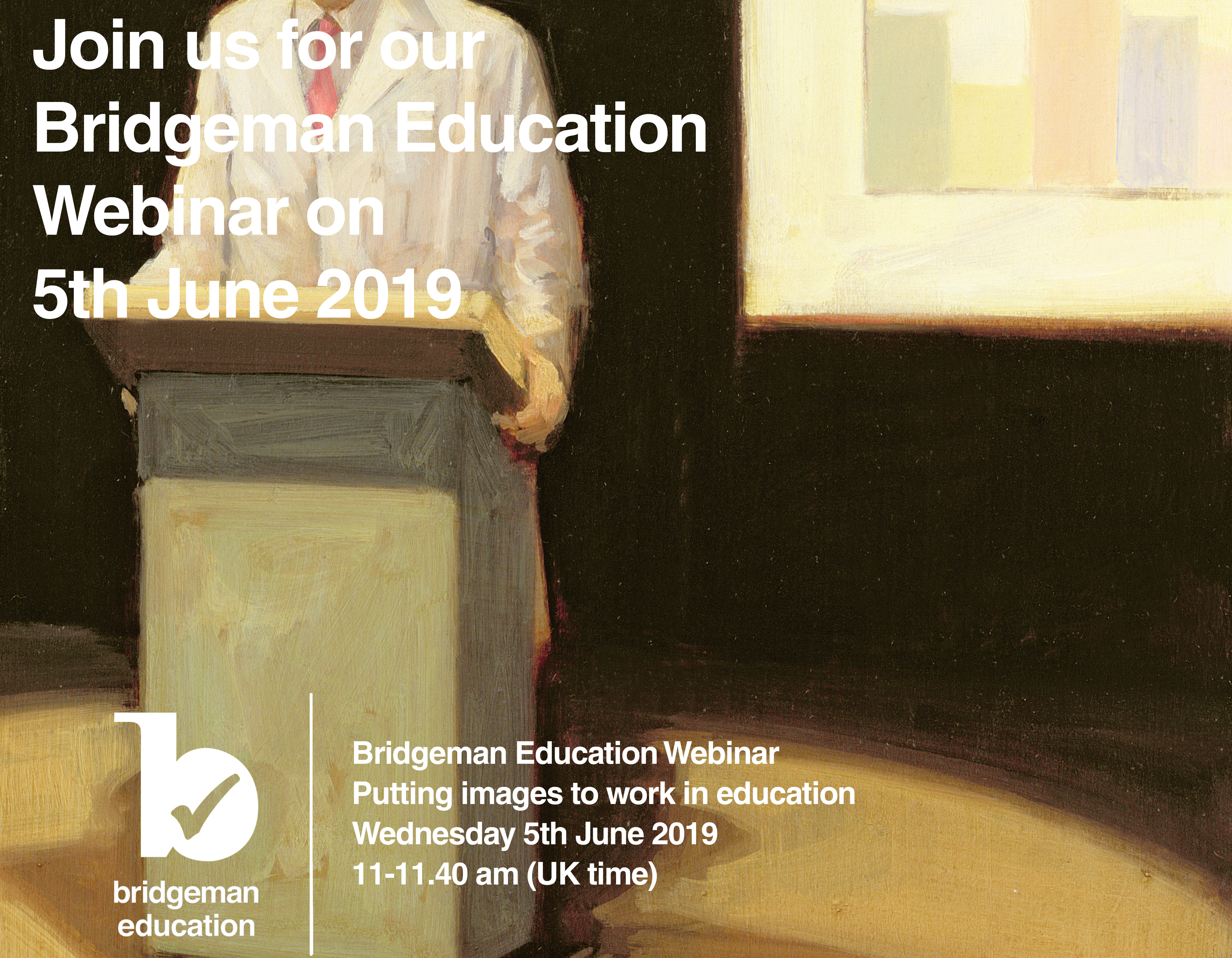 Webinar on 5th June 2019: Putting images to work in education
Bridgeman Education, the world's premier resource for copyright cleared images for educational use, is delighted to invite you to join our short webinar.
The webinar will cover:
- New content: the collection has doubled over 18 months, to over 2 million images, extending and deepening coverage across art, humanities and science.
- How to search and use imagery: getting the most out of the service.
- Support and resources for users
Who should attend:
This webinar will be useful for librarians, teaching staff and users of the service. It is open to existing Bridgeman Education subscribers who want to get the most out of the service, and to institutions who are not yet Bridgeman Education subscribers to understand the benefits and application of the service. The service is appropriate for higher, further and secondary education.
Date: 5th June
Time: 11:00 AM - 11:40 AM
To book your place on the webinar, please email
Molly Kirby
.